Responding to Market Needs: Training in Public Speaking Insights and Techniques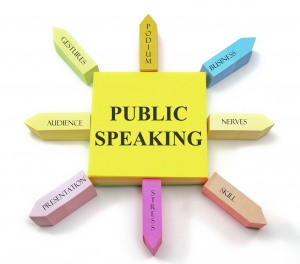 Public Speaking is a short-term postgraduate program developed by the College of Communication and Public Relations (SNSPA) that addresses to practitioners in the field of communication, consulting, sales and/ or to the people targeting middle-management positions, and aims at giving them the opportunity to deepen public speaking skills and techniques through relevant academic training. It is the first program of this kind offered in a university setting in Romania, and aiming at training people to become proficient public speakers. The program successfully combines an applied theoretical component with a substantial formative component, providing an integrative approach anchored in communication sciences.
The program is implemented by a team of professors at the College of Communication and Public Relations with degrees and a highly relevant field experience in communication, training, public relations, leadership, coaching, human resources and psychology.
Why is this case study an example of good practice?
– it was tailored considering the results of a rigorous exploratory research (undertook by the implementation team) that aimed at: building a map/ an inventory of all the professions where public speaking is a central component; capturing the information needs that are not covered by the existing educational offer; identifying the difficulties that public speakers face as documented by prior studies.
– it is based on the academic expertise of professors with good knowledge of the relevant disciplinary field, but also with experience in the training area;
– it combines a rigorous approach anchored in communication sciences with intensive practice-related activities oriented towards the particular needs of the student.
FCRP (College of Communication and Public Relations), the program provider, supports its sustainability by providing the rooms for all the courses and activities with the necessary equipment and infrastructure (such as PCs and servers, printers, scanners, voice and video recording devices, smartboard and video conference system, flipcharts).
https://procsee.eu/wp-content/uploads/sites/25/2016/04/PROCSEE-Logo.jpg
0
0
https://procsee.eu/wp-content/uploads/sites/25/2016/04/PROCSEE-Logo.jpg
2018-06-09 09:22:45
2018-09-20 10:46:12
Responding to Market Needs: Training in Public Speaking Insights and Techniques