Who are we?
EURASHE is the European Association of Institutions in Higher Education that offer professionally orientated programmes and are engaged in applied and profession-related research within the Bologna cycles. EURASHE represents universities of applied sciences and university colleges; other members of EURASHE are national and sectorial associations of higher education institutions, and other individual institutions, such as universities. EURASHE members operate within and across different national systems whether these are unitary or binary, professional and/or academic. EURASHE was founded in Patras (Greece) in 1990. It has the status of an international non-profit association and its Secretariat is located in Brussels (Belgium).
EURASHE's mission is to promote, within the European Higher Education Area (EHEA), the interests of professional higher education and of relevant higher education institutions that are recognised or financed by the public authorities of a EHEA member country, either in binary higher education systems or in unitary 'university' systems. Its aim is to promote the interests of professional higher education in the EHEA and to contribute to the progressive development of the European Higher Education and Research Area (EHERA). In addition to offering professionally-orientated programmes, EURASHE members are specifically engaged in applied and profession-related research, and its technological applications. EURASHE focuses primarily on policy development and on higher education projects and research with emphasis on its professionally-orientated segments. Furthermore, it organises annual conferences, thematic seminars and tailor-made events for its members.
Why we are participating in the project
Our role in the project
Our Team
Michal Karpisek
Secretary-General
Michal is the Secretary-General of EURASHE, starting 1 June 2016. He has been Executive Officer of the Czech Association of Schools of Professional Higher Education (CASPHE) since 1994. He has been engaged in the introduction and development of Czech professional higher education since its very beginning. Focusing on internationalisation, CASPHE became a member of EURASHE in 1994. Michal Karpíšek has been a member of the EURASHE Council for the last 12 years and between 2007 and 2016 he has been serving as Vice-President, specifically involved in the strategy and organisational development of EURASHE and the employability and lifelong learning agenda. In recent years Michal Karpíšek has been involved in the reform of Czech tertiary education. He served twice as an advisor to Czech ministers of education (2001-2003, 2010-2011) or their deputies for higher education with a particular attention to issues of diversification and quality of tertiary education. He graduated from the Czech Technical University, Faculty of Civil Engineering and has a degree in Quality Management from the Cranfield University (United Kingdom). Michal Karpíšek has been recently engaged as a senior expert in the reform of VET in Turkmenistan, as well as in Azerbaijan.
PROCSEE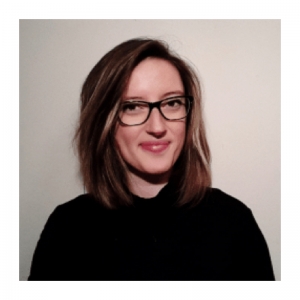 Elsa Prédour,
Project Officer
Elsa Prédour is in charge of developing and coordinating EURASHE's activities in projects it is involved in, currently in the fields of quality, validation, staff training and best practices of work-based learning activities.
She is a recent graduate in European studies and holds a Bachelor in communications as well. Before coming to EURASHE she gathered work experience throughout her studies in communications and project management, notably at Georgia Tech Lorraine, the France-based campus of Georgia Institute of Technology, and most recently at the Lifelong Learning Platform in Brussels as a Project and Communication Assistant.
PROCSEE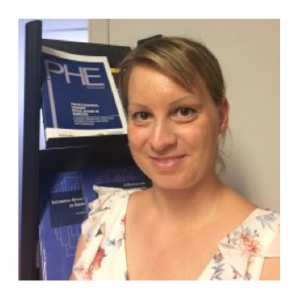 Krisztina Olàh
Financial and Administrative Officer
Krisztina Olàh is a Financial and Administrative Officer at EURASHE as from July 2018. She is in charge of all the financial and HR issues within the organisation and supports the team with the administrative tasks. Before joining EURASHE she worked at KPMG Hungary, 3M Hungary and also gained experience in the banking sector. Krisztina is an economist, graduated of Business and management at Széchényi Istvàn University in Győr, Hungary. She is fluent in Hungarian, English, Dutch and French.
PROCSEE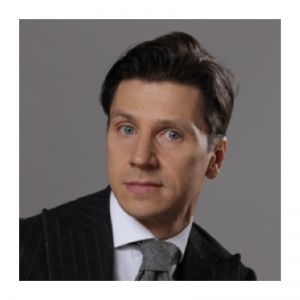 Iskren Kirilov
Policy Advisor
Iskren Kirilov is a Policy Advisor on Research and Regional Agenda engagement at EURASHE. Before joining the Organisation he worked at the European Economic and Social Committee, the European Commission and the European Medicines Agency.
Iskren studied Life Sciences and Business Administration at the University of Sofia, and Diplomacy and International Relations at the Diplomatic School in Madrid. He is fluent in English, French, Spanish, Italian and Bulgarian, and has some basic knowledge of Russian.
PROCSEE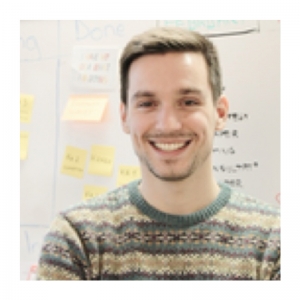 Alen Maletić
Project officer
Alen Maletić is a project officer at EURASHE, where he is involved in the coordination, implementation and reporting of EU funded projects and other activities related to quality assurance, but not exclusively. Alen is an expert in educational policy, and before joining EURASHE, he worked at the Lifelong Learning Platform, European Civil Society for Education, participated in several EU and CoE expert groups on education and youth and led advocacy efforts for quality lifelong learning opportunities for all. His previous experience also includes internships at the DG Communication of the European Commission, project department of the European Movement International, as well as the U.S. Embassy in Zagreb. Finally, he also volunteered with UNDP in social inclusion and educational projects with the Roma youth and children in the Balkans, and with disadvantaged youth in rural Mexico.
Alen obtained his first master's degree in European Studies: Transnational and Global Perspectives at KU Leuven in Belgium and is currently pursuing his second master's degree in Comparative Education at the UCL Institute of Education in London, where he is specializing in comparative analyses of European and Asian education systems.
PROCSEE
Marko Grdosic
Project Manager
Marko Grdosic is the Project Manager at EURASHE, following the thematic agenda of Lifelong Learning and Employability and supports the external representation of the Association. He coordinates the biggest EURASHE project – SAPS, focusing on development of apprenticeships between professional higher education and the SMEs. At the same time, Marko is the chairperson of the Council of Europe's Advisory Council on Youth. His experience is based on development of policies and lobbying for student rights, particularly in the field of active citizenship, youth participation, human rights and education.
PROCSEE
Fernando Galán
Policy & Project Officer
Fernando is policy & project officer at EURASHE. Within the secretariat he is working on projects and coordinating the quality assurance related activities. He is also a participant in EURASHE's working group on quality of higher education. Before joining EURASHE he has been president of the European Students' Union (2015-2016) and has served previously also as vice-president and as member of ESU's Executive Committee. Since he began his university education as medical student at the University of Cantabria (Santander, Spain) he has been involved at different levels of student representation, both on national and institutional level. He has also been Erasmus student at the Università Degli Studi di Bari (Bari, Italy) and participated in several international student exchanges. Fernando has been a member of the governance bodies of the European Higher Education Area / Bologna Process, and different experts' groups of the European Union, Council of Europe, UNESCO and OECD among others. He has contributed to important European level policy positions in the field of higher education, such as the Bucharest and the Yerevan European Higher Education Area Ministerial Communiqués, the European Standards and Guidelines for Quality Assurance in the Higher Education Area (ESG 2015) and other EU initiatives, as well as UNESCO's & Council of Europe's work on recognition of qualifications.
PROCSEE