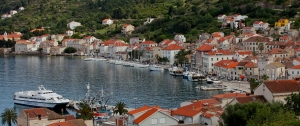 The 7 PROCSEE project partners (Association of Slovene Higher Vocational Colleges, EURASHE from Belgium, Knowledge Innovation Centre from Malta, Agency for Science and Higher Education from Croatia, Association of Schools of Professional Higher Education from Czech Republic, National University of Political Studies and Public Administration from Romania and Hungarian Rectors' Conference from Hungary) welcome you to the 2nd PROCSEE policy forum, which will be held in Vis, Croatia.
Introduction
The purpose of the Policy Forum is to continue the work and discussions on the best practise cases in the four thematic areas:
• Alignment of PHE/HVET with regional/local development strategies
• Promotion of PHE/HVET as an alternative route through tertiary education
• Organising and monitoring student placements in the world of work
• Use of Personal Learning Environments
The PROCSEE project 2nd PHE Excellence Forum will be held on the Vis island, Croatia. You will also find separate info below with instructions on the practical arrangements for travel and accommodation. Below you can find a preliminary agenda for the days. The agenda will consist of going through the provided best practise cases and discussion on the common challenges and solutions on them.