Partnership between International Advertising Association (IAA) and three Romanian universities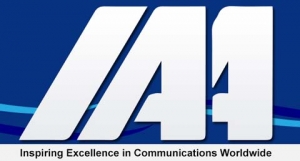 In 2017, the International Advertising Association (IAA) from Romania and the University of Bucharest, the University of Economic Studies in Bucharest, and the National University for Political Studies and Public Administration made a partnership that has as a main objective the increase of the students' employability in the field of communication, advertising, and marketing.
The objectives of the collaboration are mainly the following:
1) Mentoring program for students – where the students from the colleges in the field of communication and marketing from the three universities have access to mentoring from industry professionals.
2) Studies – updating the teachers' professional competences and Student Motivation Study, in order to increase the relevance of the content and the way of teaching in the fields of communication and marketing.
3) Offer the access to business case studies as examples for courses and seminars.
4) "AcademiAA Open Gates" Program – a "train the trainer" program where the teachers from universities have access to training sessions on communication, marketing and HR topics hosted by IAA member companies.
The partnership involves both the students and the professors. For example, students are encouraged to have internships in the communication agencies or in the departments of communication from companies that are members of IAA. Students attend practical courses taught by specialists offered by IAA, while professors benefit from organized study visits in companies (i.e. Procter &Gamble, McCann, ProTV). Members of IAA have moderated focus groups with students to know their expectations regarding the university, the labor market, and the collaboration between academia and IAA.
https://procsee.eu/wp-content/uploads/sites/25/2016/04/PROCSEE-Logo.jpg
0
0
Teresa Malmo Uni
https://procsee.eu/wp-content/uploads/sites/25/2016/04/PROCSEE-Logo.jpg
Teresa Malmo Uni
2018-06-09 09:04:55
2018-09-20 10:47:14
Partnership between International Advertising Association (IAA) and three Romanian universities