Intelligent Communication: a first professional experience for students
The project is designed as a simulation of a professional PR firm with 8 departments. It facilitates the transfer of knowledge and theory in practice and enables students to gain a first professional experience, by simulating for a limited period of time a real job. Also, the project contributes to student placement by ensuring a first experience that counts when he/she candidates for a first job. On the other hand, the project links the university with the professional field and enables the companies or agencies to discover potential new talents.
It is developed since 2007 in year I and II (from 2014 onward) in College of Communication and Public Relations, SNSPA Bucharest, on the space of the main PR course (Theories and practices of Public Relations). One series participates a full semester, on a sequential time basis (only for the tasks in which they are involved). Since "Intelligent communication" is designed as a simulation of a professional PR firm, after applying for the project as for being hired in a PR agency, students are interviewed and selected for an appropriate position. The number of students was different from year to year, approximately 44-48 students in most of the editions. After being formed, the teams received real tasks that were designed to be solved in teams. They receive feed-back from teachers or from the professionals, after which they improve their tasks and deliver them in a final form. The average number of tasks solved by a team is 2-3 in one semester. Starting from 2010, some of the teams received real tasks from small companies and NGOs and they executed them on a pro bono basis.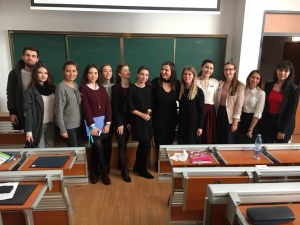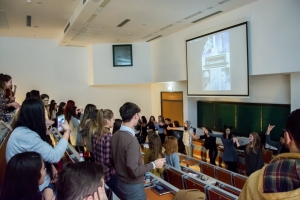 https://procsee.eu/wp-content/uploads/sites/25/2016/04/PROCSEE-Logo.jpg
0
0
Mary Tupan
https://procsee.eu/wp-content/uploads/sites/25/2016/04/PROCSEE-Logo.jpg
Mary Tupan
2018-06-09 09:54:24
2018-09-20 10:43:51
Intelligent Communication: a first professional experience for students