Škoda Auto Vysoká Škola´s Life-long Learning system

The Life-Long Learning in SAVS offers the willing learners an opportunity to deepen and develop their knowledge in a specific field of expertise or gain an entirely new one. The LLL programme is aimed at professionals, trainees as well as general public. There are two general options to choose from
attend one to several day courses aimed at specific skills and receive a certificate specifying the skill or competence
study individual courses over given period of time (normally part of the standard programme), and possibly combine them into your desired study plan, gaining credits and certificate which can be recognized later if they enroll at the regular study programme should the credit system be fulfilled and other requirements met.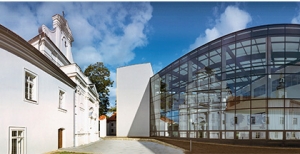 This modular system allows for easy and flexible qualification gain, requalification, focused professional development, company trainings etc.
The car production oriented courses are backed by highly practical approach due to Škoda Auto's manufacturing facilities, production lines and customer oriented departments.
https://procsee.eu/wp-content/uploads/sites/25/2016/04/PROCSEE-Logo.jpg
0
0
https://procsee.eu/wp-content/uploads/sites/25/2016/04/PROCSEE-Logo.jpg
2018-06-11 12:10:49
2018-10-17 10:13:09
Škoda Auto Vysoká Škola´s Life-long Learning system