IBCM: How to respond to regional development in the north of Kosovo by tackling graduate employment from culturally mixed backgrounds
The International Business College Mitrovica (IBCM) in Kosovo (Northern part, in an area contested by Serbia) is a higher education institution, founded in 2010, and is a not-for-profit educational foundation, developed and operating under the auspices of SPARK, a Dutch-based NGO. IBCM offers internationally accredited Academy Profession diplomas (AP, 2 years, 120 ECTS) and Bachelor degrees (3,5 years, 210 ECTS) in: Marketing and Management (AP) / International Sales and Marketing (Bachelor); Public Administration (AP) / Public Service Management (Bachelor); Environmental and Agricultural Management (AP and Bachelor).
The College is a multi-ethnic organisation and has a student intake from both Albanian-Kosovar and Serbian communities, as well as minority groups residing in Kosovo.
The College has a double degree arrangement with Lillebaelt Academy for Professional Higher Education in Denmark and has obtained international accreditation by the German accreditation agency, Evaluationsagentur Baden- Wuerttemberg (EVALAG) and was subject to external quality assurance by the Kosovo Accreditation Agency (KAA), both European Network for Quality Assurance (ENQA) members. Practical internships are an integrated part of the study programmes, which gives strong employment prospects in the region after graduation. IBCM currently have 260 students and 115 Bachelor graduates. 75% of overall alumni is employed in the private and NGO sector in the Mitrovica region, about half of which have obtained employment through their internship companies. IBCM for that purpose builds upon strong local business contacts and cooperation with local auhorities.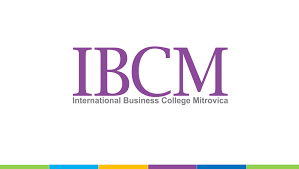 https://procsee.eu/wp-content/uploads/sites/25/2016/04/PROCSEE-Logo.jpg
0
0
10449623@nkc.ac.uk
https://procsee.eu/wp-content/uploads/sites/25/2016/04/PROCSEE-Logo.jpg
10449623@nkc.ac.uk
2018-06-12 11:53:23
2019-01-31 01:05:34
IBCM: How to respond to regional development in the north of Kosovo by tackling graduate employment from culturally mixed backgrounds